Mr Gracemere
---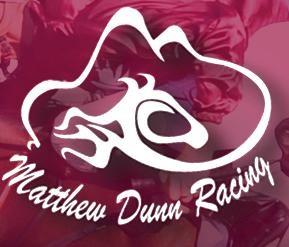 Sire: All American
Dam: Play Date
Gender: Gelding
Age: 3 year old
Foaled: Sep 15th, 2014
Country: Australia
---
Owners
B M Mulvihill & Mrs K L Mulligan
---
Pedigree
MR GRACEMERE (AUS)

Bay or Brown gelding
Foaled in 2014

---

| | | | |
| --- | --- | --- | --- |
| Sire | Red Ransom | Roberto | Hail to Reason |
| ALL AMERICAN (AUS) | | Arabia | Damascus |
| 2005 | Milva | Strawberry Road | Whiskey Road |
| | | Tersa | Mr. Prospector |
| Dam | Canny Lad | Bletchingly | Biscay |
| PLAY DATE (AUS) | | Jesmond Lass | Lunchtime |
| 2006 | Svelta | Zeditave | The Judge |
| | | Glen Iris | Marscay |

---

ALL AMERICAN (AUS) (Brown 2005-Stud 2010). 4 wins-3 at 2, VRC Emirates S., Gr.1. Sire of 190 rnrs, 89 wnrs, inc. SW Yankee Rose (ATC Sires' Produce S, Gr.1), Bachman, Zebulon, America Mon Amie, SP All Out of Love, Rampage, Tender, American Genius and of Phelps Glory, Green Card, Invisible, Lady Trickster, Elusive State, Yankee Express, American Star, General Wind, Jill's Charm, Planet America, All Eights, American Diva, Avonaco, Eisenhower, etc.

1st dam

PLAY DATE, by Canny Lad. Unraced. Half-sister to STAY SEATED. Dam of four foals, one to race, inc:-

Miss Monique (f. by Power of Destiny). Placed in 2016-17 in Aust.

2nd dam

SVELTA, by Zeditave. Unraced. Half-sister to ZAZZMAN. Dam of 6 foals, 5 to race, 4 winners, inc:-

STAY SEATED (Langfuhr). 6 wins to 1400m, A$92,460, Tamworth JC Gainsborough S., L, 3d STC West Leagues Campbelltown H.

Mighty Slick. 2 wins at 1600m in 2016-17 in Aust.

Alfalfa. 2 wins at 1600m, 2050m in Aust.

Baby Gold. 2 wins at 1300m, 1350m in Aust.

Encyclopedia. Placed at 2 in Aust.

3rd dam

GLEN IRIS, by Marscay. Unraced. Half-sister to TIMBER TRADER, Lord of the Pines, Blurrta (dam of BOUZY ROUGE). Dam of 5 foals, 4 to race, 2 winners, inc:-

ZAZZMAN (Distinctly North). 8 wins from 2000m to 2800m, A$879,900, VRC Queen Elizabeth S., Gr.2, MRC Eclipse S., Gr.3, Geelong Cup, Gr.3, VRC Lavazza Long Black H., VATC Club H., VRC Vodafone H., 2d VRC Think Big H., 3d VRC Melbourne Cup, Gr.1, MRC Herbert Power S., Gr.2, Sandown Classic, Gr.2, SAJC Redbrook-Invicta Carpets H., VATC Wallace H., 4th Ballarat Cup, L.

Iris in the Glen. 5 wins from 1950m to 2400m, A$129,570, MRC The Journal H., VRC Midsummer H., 2d MVRC Melbourne's GPO H., MRC John Payne H., 3d MRC Swell Time H., Glenfern H., MVRC Night Patrol H., 4th VRC Bagot H., L. Dam of-

Anvil Green. 8 wins from 1200m to 1700m, A$91,765, to 2015-16 in Aust.

4th dam

GLENVIEW, by Sir Tristram. 5 wins to 1500m, A$294,000, AJC Surround S., Gr.2, STC Tea Rose S., Gr.2, John Newell BMW Welter H., AJC Tellers H., 2d VATC Show Day Cup, Gr.1, Elders Mile H., Gr.1, NSW Tatt's RC Furious S., L, 3d VRC Gadsden S., Gr.1, 4th VRC Oaks, Gr.1, VRC Honda S.H., Gr.1. Sister to Coach Maniac, half-sister to Zephyr Song (dam of WHISTLING DIXIE). Dam of 10 foals, 8 to race, 6 winners, inc:-

TIMBER TRADER (Woodman). 3 wins at 1800m, 2450m, R711,700, Turffontein South African Derby, Gr.1, 2d Newmarket Sea Cottage S. Sire.

Lord of the Pines (Royal Academy). 6 wins at 1400m, 1600m, A$195,060, S$375,545, VATC Adelaide FC H., Singapore TC Class 1 H.-twice, MRC Bert Bryant H., SAJC Bridgestone H., VATC Patrobas Welter H., 1600m-in track record time, 2d Singapore TC Raffles Cup, Sgp-1, Queen Elizabeth II Cup, Sgp-2, Committee's Prize, Sgp-3, Chairman's Trophy, Sgp-3, SAJC Da Costa P., L, 3d SAJC National S., Gr.3, Ipswich Cup, Gr.3, 4th MVRC AAMI Vase, Gr.2.

Romantic Journey. 6 wins to 1250m, BTC Flight Centre H., QTC Lyndhurst Stud H., 2d BTC XXXX Gold H., 3d BTC City Pacific Finance H., Padua College H., QTC Conrad Treasury H.

Kingview. 5 wins to 1400m, A$75,080, S$199,274, AJC Kensington H., STC St Patricks Rugby Club H., BD Series H., Singapore TC Class 2 H., Benchmark 95 H., 2d Singapore TC Class 2 H.-3 times, Class 2 H., 3d AJC Peter Donnelly Motors H., Singapore TC Benchmark 90 H., Class 2 H.

Blurrta. Placed at 3 in Aust. Dam of-

BOUZY ROUGE (Snitzel). 9 wins-2 at 2-from 1000m to 1600m, A$296,555, Wyong RC Mona Lisa S, L, ATC Hahn Super Dry 3.5 H., 2d AJC Plenary Group 2YO H., Sandringham 2YO H., ATC Warwick Farm H., Dubbo Cup, Clarence River JC South Grafton Cup, 4th ATC Angst S., Gr.3, Newcastle JC Tibbie S., Gr.3, Hawkesbury RC Rowley Mile H., L.

5th dam

ZEPHERIN, by Zephyr Bay. Second top filly on The 1983-84 NZ 3YO Free H. & Australasian 3YO Classification. 3 wins from 1200m to 2400m, NZ$95,440, New Zealand Oaks, Gr.1, 2d Avondale Guineas, Gr.2, Waikato Guineas, Gr.3, 3d New Zealand Derby, Gr.1, Wellington S., Gr.3, 4th Cambridge JC Dulcie S., L. Half-sister to Bass Bidder (dam of GROUNDLESS THREATS). Dam of 9 foals, 7 to race, all winners, inc:-

GLENVIEW (Sir Tristram). 5 wins. See above.

Coach Maniac (Sir Tristram). 4 wins from 1600m to 1800m, HK$3,592,328, HKJC Dubai H., Mai Po H., 3d HKJC Queen Mother's Cup, HK-2.

Zephyr Song. Unraced. Dam of-

WHISTLING DIXIE (Pins). 2 wins-1 at 2-at 1200m, 1600m, Manawatu RC Eulogy S., Gr.3, WRC The Edge 2YO H., 2d ARC Champagne S., L, Waikato RC It's a Message H.

Race Record:

Unraced.