Classy Colt Offered Here By Better Than Ready Out Of A Multiple Winning Matthew Dunn Trained Mare
Mar 20, 2018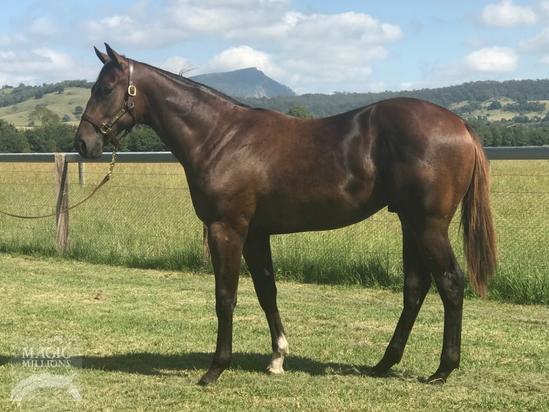 Race a Colt by a first season sire that's being backed by the most astute judges,
By Better Than Ready out of the multiple winning Matthew Dunn trained Mare, in Vis A Tergo, This Colt will also be personally trained by Matthew Dunn and was hand selected by astute bloodstock agent, Neil Jenkinson.

The Sire - Better Than Ready (AUS) Brown, 2009, 16.1hh

Latest News

Get Ready for Something Better

Better Than Ready was the standout horse in all pre-race enclosures and was the Randwick record breaking high class sprinter that wowed the crowds - Now, get ready for a new Champion Sire to emerge!.

CLASSY sprinter Better Than Ready has run his last race and will now be prepared for his new career as a stallion at Lyndhurst Stud on the Darling Downs.
Better Than Ready, winner of eight races in 16 starts and a course record-breaker over 1200m at Royal Randwick.

Lyndhurst Stud's Jeff Kruger said Better Than Ready's arrival could not have come at a better time, given the farm lost long serving stallion Sequalo.
"We were actually looking at another horse, but when I found out Better Than Ready was likely to stand in Queensland, there was no way I wanted to be competing against him," Kruger said.
"Fortunately we were able to secure him for Lyndhurst Stud.
"He's a perfect fit (replacement) for Sequalo because he's also free of Danehill.
"He's a fast, colonial bred horse with a proven pedigree. He's an ideal horse for us."

Better Than Ready breaking Northern Meteor's 1200m record - click for video
The Dam
VIS A TERGO
8yo Brown Mare
D.O.B: 03-Oct-2009
by BRADBURY'S LUCK from PETITE FILLE (NZ)
5x Pedigree Report
Vis A Tergo was trained by Matthew Dunn racing 10 times for 5 wins and one placing, earning prizemoney of $98,000
VIS A TERGO, by Bradbury's Luck. 5 wins at 1200m, A$98,000, BRC Harcourts Green Living H., Carlton Mid P., Racezone H., Hidden Dragon at Lyndhurst H., Sequalo at Lyndhurst H., 2d BRC Sky Racing H.
This is her second foal. Her first foal is a 2YO.
Career Stats -
For more information please feel free to contact,
Contact Matthew Dunn (0414) 696429.
or Keira Dunn (0487) 696429.