More On The BETTER THAN READY X VIS A TERGO COLT
Apr 17, 2018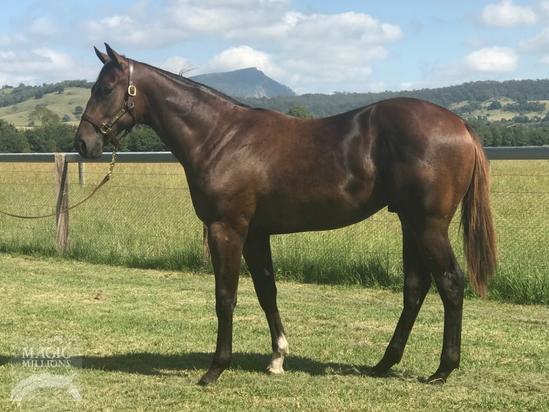 BETTER THAN READY won his first start as a 2YO and then ran a blistering 1:08.19 for 1200mat Randwick in winning the Brian Crowley Stakes as a 3YO.
BETTER THAN READY is a good looking horse who has stamped his stock almost exactly in his mold. Almost all Bays with a white blaze are all good bodied, with plenty of bone with good athletic types.
"He's a brute of a Colt. I inspected the Colt 3 times at the sale and each time he walked out and just towed his leader up and down his walkway. He is all power and strength. He's a lovely correct horse with good bone and a great physical specimen who looks a real chance of making a 2YO".
Neil Jenkinson
The Dam VIS A TERGO!
"No doubt VIS A TERGO was stakes class. She was unsound from the time she entered the stable and had she had four good legs she would have won many more races. The courage and will to win she showed we hope will shine through this Colt.
We looked at VIS A TERGO's first foal last year and didn't like him enough to buy him but we were not leaving the sale without this Colt."
Matthew Dunn
Cost will cover
Purchase price Insurance
for the year
Breaking in
Transport
Magic millions nomination
QTIS pay up
X-ray
Scope
Training and spelling costs up to 10/5/18
10% share @ 5,625.00 plus GST.
For more information please feel free to contact,
Contact Matthew Dunn (0414) 696429.
or Keira Dunn (0487) 696429.